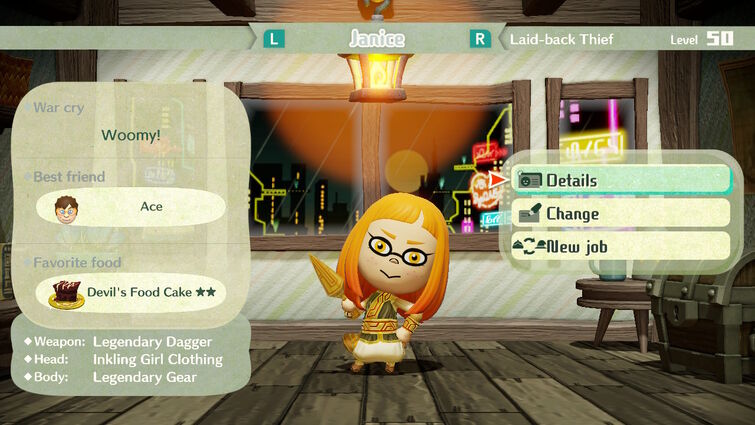 This is Janice, one of the two Thieves on my team, and the first Mii I befriended in the main story. She's an Inkling, half-squid, half-kid. She's really lax at times, but also pretty nice once she opens up.
Janice is laid-back, so she's practically chill at some times. But that didn't stop her from being an elite fighter.
I'm also a person in the Splatoon community, so having an Inkling as a companion would be something I'd do at the start. Especially when waiting for a sequel to arrive next year.