Note: I haven't played like half the jobs in this game so this is sort of based off guesses (also this is based on being the player of the job)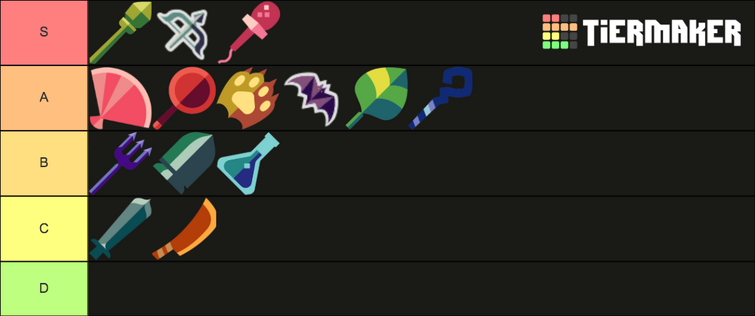 Now I shall try to reason of why I put these jobs in their respective position:
Cleric: Cleric can be very useful when you are playing as one, because you get to control who is healed by what, and try to strategize which heal to use. You can also prevent the usage of HP Bananas if you heal before a teammate takes more damage. (example: use mega cure for smaller hits)
Elf: Not much to explain here.
Pop Star: Pop Star is a very good support and tank. Encore can be a key part to winning a battle, as it will let another ally go again, which can either kill an enemy faster by targeting an attacker, or get another heal in from a cleric or chef. Smooth Moves can be used to heal yourself if you are trying to tank multiple hits from enemies. Love and Peace makes an NPC chef viable, as then it's not common to worry about quarrels. If you are lucky enough with Angelic Voice, you may get the whole party up and going again, in which you can use the Safe Spot to heal everyone back up.
Princess: Princess is an amazing support when it comes to other stats. High Tea can be used for a 2 person MP heal, which is necessary for any Mage or Scientist burning their MP. Eau de Cologne is good for taking down multiple enemies, as its an aoe chance-based version of Sweet Whispers. Blindfold is also good for enemies that inflict nightmare and other debuffs. Double and Ultimate Royal Wave are good at dishing out nice damage.
Chef: Chef can be used as a good healer in the early game, but gets slightly worse in late game. The heal is great, and can also dish out great amounts of damage. Combined with Pop Star, the big damage that can be done with this job is great.
Cat: Cat can be used as a good damage dealer, but suffers from low HP. While being the main character, however, you can forget about the turn order, and just place yourself in the Safe Spot to recover the health. Another method to recover health is by using Lick Wounds, which is a self heal move. Grooming is another move that allows for easy status affect removal. As for the damage, it's very easy to reach 999 damage in 1-2 turns.
(i think im done writing this for now so I'll finish this up later)