Today, marks the day I beat the game! Here's some proof!
First encounter with the darker lord.
The Darker Lord about to steal my friends faces.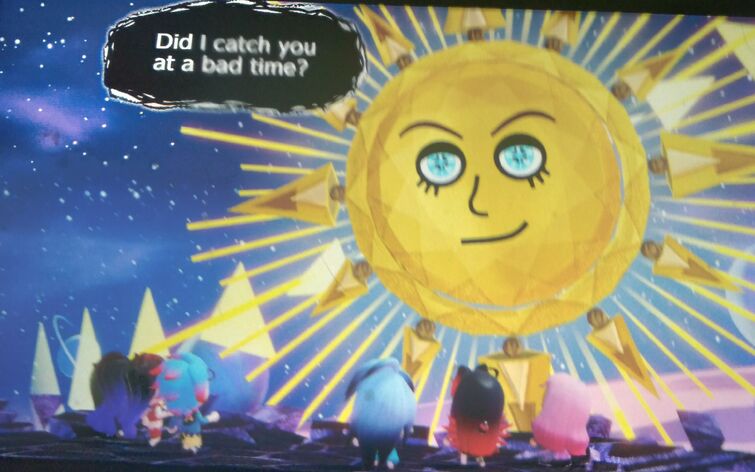 Me (Gena-Chan1) and my main three (Duo, Ruby, Devin) ready to fight the Darkest Lord (Sapphire).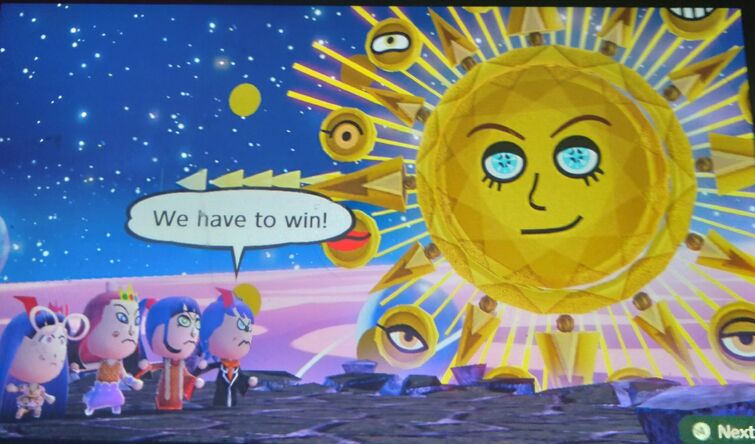 My team, after defeating the Darkest Lord. The Darkest Lord is falling apart as seen in the image.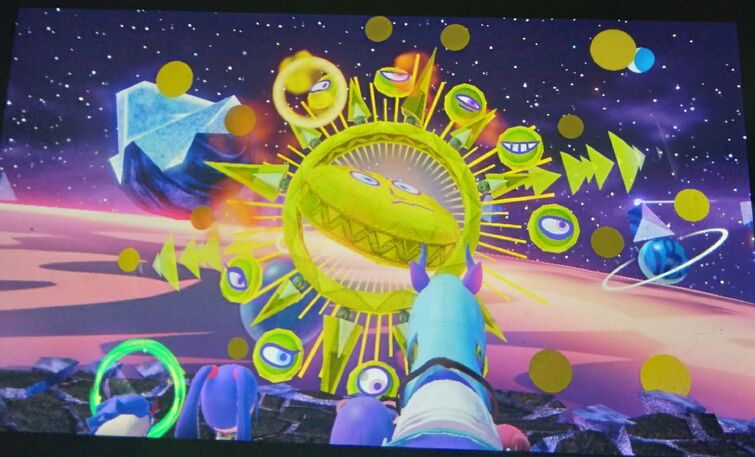 The Dark Curse ready to attack Great Sage Sapphire again (but fails)
The Great Sage and the reborn curse (Sapphire and Amaga). Should I call it a ship?
My Team, in their poses! (2 thieves, a cat, a imp, a scientist, a princess, a cleric, a pop star, a mage, a chef and of course, our team's horse, a female one called LunarMoon).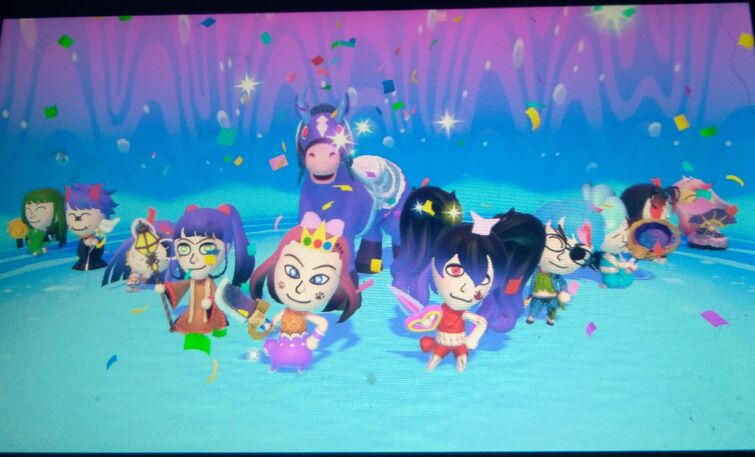 The Ex-Dark Lord (Gena?), is in her human form, as seen in credits.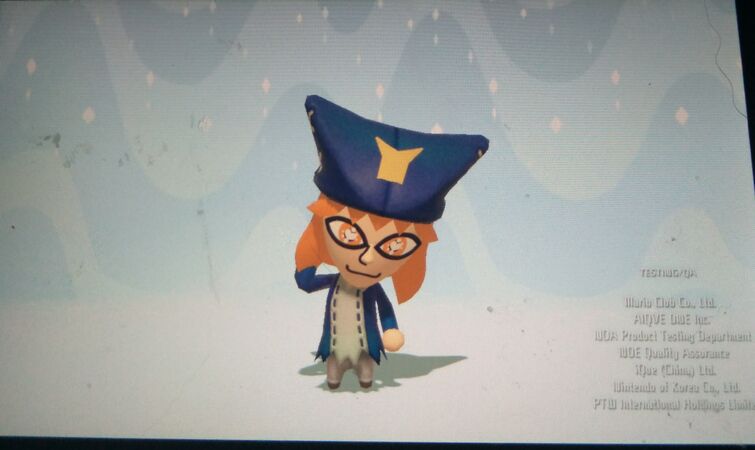 My Mii Team, with me on the horse.
The Photo from Margrette, our wandering photographer.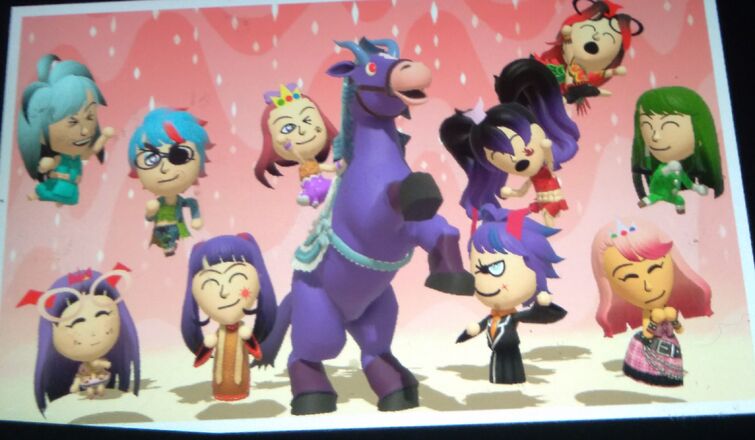 I'm glad I beat the game, now I can finally focus on post game!