I beat the Tower of Despair a few weeks ago, and now I'm here explaining some strategies to help you easily pull through if you're having difficulty…
GF: You should (or shouldn't) Safe Spot yourself to prevent being inflicted by the 'Angry' status effect from the Goblins. You will be able to attack twice under the status effect, but will have no control over what attack to use.
2F: As either an Elf or a Mage, try to set up a Barrier. The Heavy Golem deals splash damage, so try Safe Spotting party members in between attacks.
3F: It is best to memorize the attacking order of your party to prevent offering HP Bananas. Also, to keep in mind, they will only use their 'Curse' skill on every odd-numbered turn.
4F: Try to place a Barrier in front of every party member, and sometimes Safe Spot people with low HP in between attacks. You should also be able to heal in there, if you decide to keep them after they act.
5F: I recommend Safe Spotting so that you won't be eaten by the Gourmet Burgers. That means you'll have more power against the four of them. When the burgers act again, you can Safe Spot again, so that one of the burgers will have no one to eat. If they run low on HP during the attacks, drag them into the Safe Spot. Place Barriers if needed.
6F: It is best if you use an Elf or a Cat here. Try your best to take down the Red Fiend while staying alive. For better survival length in case you are inflicted by a status effect, use Shield sprinkles, but conserve them for later precautions. Use a dancing skill to distract the Red Fiend, since they are not tagged as a boss despite having a ton of health.
7F: Try placing Barriers to prevent using Shield sprinkles, since, with high enough HP, you can survive the Light Sage's Tower of Flame attack thanks to the barrier hindering your damage.
Apex: Use Barrier(s) at the start of the battle. Combine your Safe Spotting skills and some of your other post-game practices. During Phase 2, Safe Spot party members to protect from the Juvenile Snurps' Crash Attacks. These can drain your party members' HP down to almost nothing and even destroy Shields and Barriers. Finally, during Phase 3, Safe Spot in case the Boss Snurp inflicts every party member with a status effect.
These strategies helped me pull through the ToDp, so I hope they can help you as well…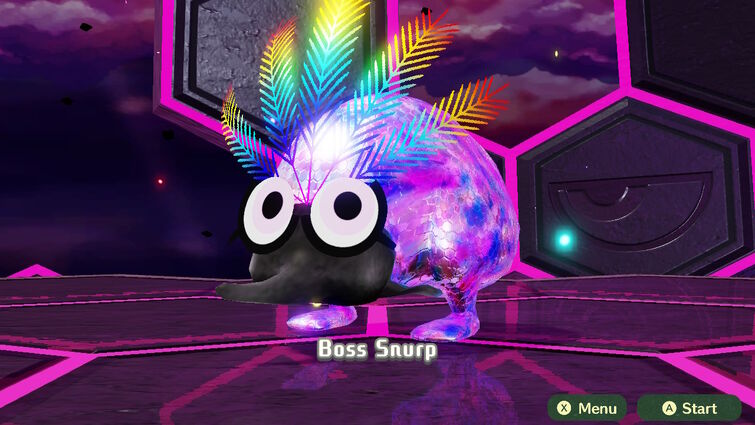 This was from my first Tower of Despair attempt.
…