Yup... Another one...
So this time, I was organising my team to do the Darker Lord boss fight to get the two cutscenes without the horse, and while selecting the team, this happened...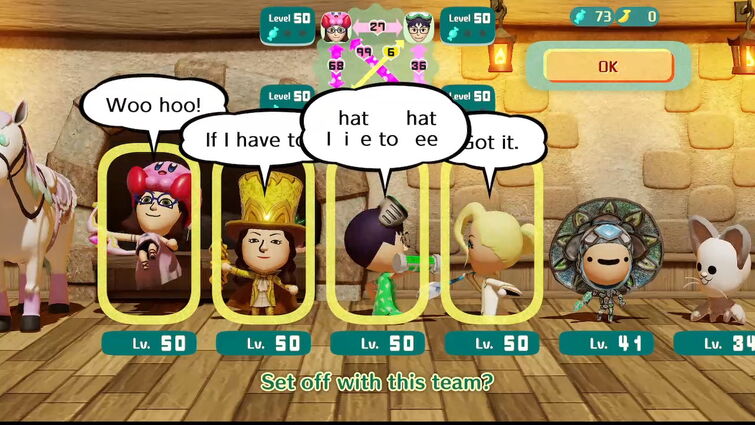 See the text that's glitched? That's supposed to say 'That's what I like to see', but it instead says 'hat hat l i e to ee' for some reason...
If it makes any difference, I deselected all the Miis (and the horse) from the original party, and selected those four Miis rather quickly, as seen from what the Miis say.
Also, I've never experienced this in the 3DS version